WANT TO HELP MAKE A DIFFERENCE?
Rescue Volunteer
As a rescue volunteer you must be available on a semi-regular basis to attend rescues in your local area, have your own transport and attend a one-day training course/induction. Volunteers need to be reasonably fit and healthy. We try to buddy new volunteers with one of our experienced seabird rescuers to learn to safely undertake rescues.
Admin/Fund-Raising Volunteer
As an admin/fund-raising volunteer you will need to be able to commit to
occasional meetings with the Executive Committee and/or individual members. You will need to have access to email and the internet and be available to help out at community events such as festivals, quiz nights and market stalls.
Home Rehabilitation Volunteer
As a home rehabilitation volunteer you will need to be able to house sick, injured or orphaned seabirds/waterbirds at your own home. Wildlife can harbour all types of disease and so strict quarantine and hygiene practices must be used and you must have the resources to house various species. This volunteer field is particularly time consuming and costly and volunteers will need to attend several training courses to meet minimum standard competencies in wildlife rehabilitation.
Transport Volunteers
We often have a situation where we need a bird transported from a vet or rescuer to a wildlife shelter or home carer and no-one available to do it. Commonly, this is from Mandurah to Perth or the very northern suburbs to the south of Perth. Our rescuers are always very busy and sometimes don't have the time to transport the birds themselves once they have been rescued. No bird handling would be required – bird will be in carrier ready for transport (or placed there by the vet or rescuer) and handed over at the other end. If you have some free time, would be available at short notice and are happy to join our team as a transport volunteer only, please get in touch.
All volunteers must have good communication/people skills.
Please note: WASR do not have a clinic/centre and all volunteer roles are undertaken at your own home or in the field. Due to insurance issues volunteers must be over the age of 16 and Australian residents.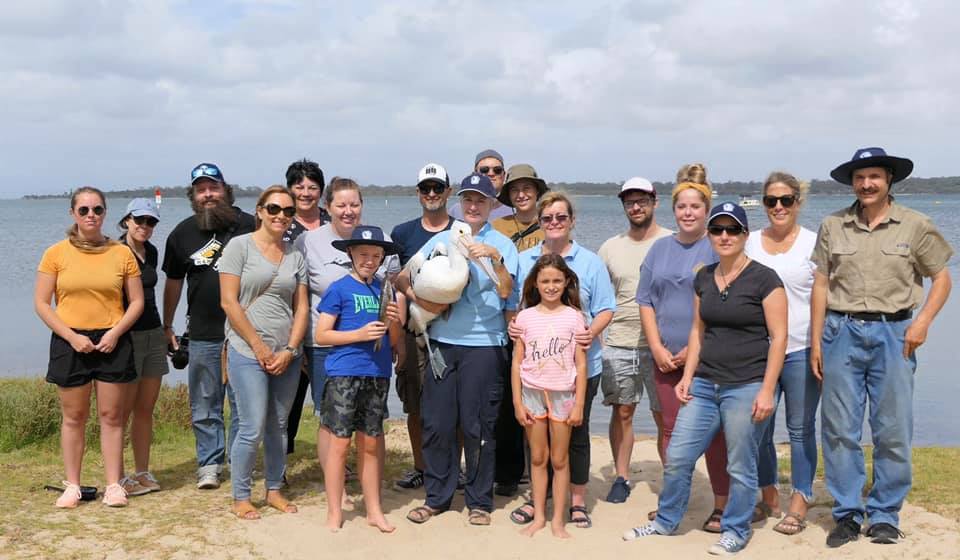 Sorry, our current volunteer waiting lists have become quite long so we are not accepting new volunteer applications at this time. We will update this page as soon as new roles become available. Thank you all for your support.